property administrator: hot career choice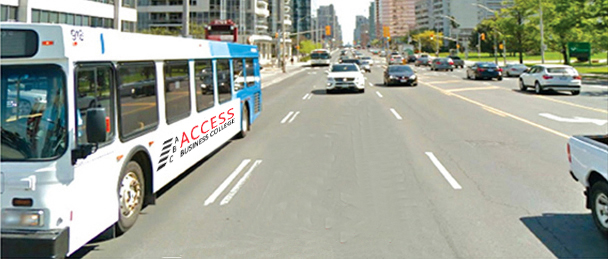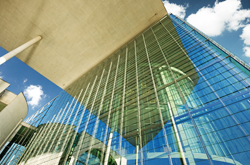 ABC Access Business College has helped many graduates transform their lives into long-term employable skills. Government funded training available. The grant could be up to $28,000. If applicable child daycare up to $1,000 per child. Maximum $2,000 per month.
*This Diploma is approved as vocational programs under the Private Career Colleges Act, 2005
GET YOUR PROPERTY ADMINISTRATOR DIPLOMA IN LESS THAN ONE YEAR!
Property administrators perform administrative duties and co-ordinate activities related to the management and rental of investment property and real estate on behalf of property owners.
They are employed by property and real estate management companies, property development companies and by government.
Career opportunities
accommodation officer, apartment rental agent, leasing co-ordinator, housing project manager, property administrator, property rentals manager
Main responsibilities
Property administrators perform some or all of the following duties:
Negotiate or approve rental or lease of various properties in a portfolio on behalf of property owners and ensure that terms of lease agreement are met
Prepare and administer contracts for provision of property services, such as cleaning and maintenance, security services and alarm systems
Co-ordinate the implementation of repairs, maintenance and renovations carried out on buildings and monitor progress and cost of work for property owners
Compile and maintain records on operating expenses and income, prepare reports and review rents to ensure they are at market value
Ensure that trouble calls received from clients or tenants are acted upon
Administer damage deposits
May hire and supervise rental agents, property clerks, building superintendents or other support staff performing operational, clerical or maintenance duties
Employment requirements
Completion of secondary school is required
Completion of training courses or a vocational program in property management or real estate may be required
Several years of administrative experience as a property clerk, contract clerk, or administrative officer are usually required
GRADUATE STUDENTS TESTIMONIALS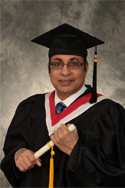 Firstly, I would like to wish all of you a happy Family Day! It is indeed fitting that I write this note to you today as I very much felt like I was part of a large family while at the ABC Access Business College.
Along with learning innumerable valuable skills that would later lead to my current employment, I was deeply touched with the warm atmosphere and the the special bonds that were created with many of the faculty and students. The ongoing support, patience, and guidance from the teachers provided the ultimate environment where one could navigate through the rigours of instruction, assignments, and tests, and feel that they had the wind behind their backs and that success was not a distant notion, but rather a very near point that would be reached with the help of all these wonderful people.
In my current position, I am undertaking responsibilities in a field that is very new to me, and I have to say it is great to be part of the working society. I feel young and vibrant, and once again there is a spring in my step, and this all happened through the help of the Ontario Government and your administration and teachers. Much of the world knows Canada is a great nation, one of the many reasons that it is great is because, as I've personally experience, this country gives people of my age a second chance to become productive members of society. For this I'm very grateful - thank you Canada!
Once again, special thanks Sonia for all of your encouragement and faith in each and every single student. You are a very blessed and talented human being, and I pray that you may continue to be blessed with good health, happiness and prosperity.
Best Regards,
Aziz Gwaduri
Property Administrator Graduate
---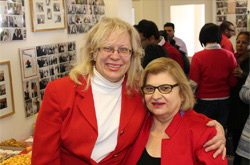 Found an amazing job working for a Landlord downtown and take care of 250 units. A friend recommended me for this position, it is very important to network.
The course that J P taught in regards to the Property Management was extremely useful. I have dealt with the Landlord and Tenant Board on St. Clair where J P took us to see the court cases live. I have done many evictions notices, which we also practiced in class. I enjoy this job very much and I am extremely pleased of how what we were taught was important to my current job.
Thank you to all the teacher's: David for the accounting which is very helpful dealing with the rents and adjustments. Isaac for all the tips on how to use the excel and word which came in very handy.  Peter for teaching the Law course, which comes in handy. Terick for the Marketing, which I use all the time when leasing out  units and advertising them and have been very successful. A big thank you to Sonia for pushing to get me to the College and through the grant program.
Wishing the graduating class all the success in their field of choice.
Halina Walkiewicz
Property Administrator Graduate
REQUEST FORM
OUR LICENSING AGREEMENTS