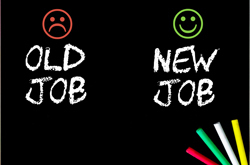 ABC Access Business College has helped many graduates transform their lives into long-term employable skills. Government funded training available. The grant could be up to $28,000. If applicable child daycare up to $1,000 per child. Maximum $2,000 per month.
*All our Diploma programs are approved as vocational programs under the Private Career Colleges Act, 2005
Second Career Training Strategy is an Ontario Government program which is specially designed to offer career training for a new job, including financial support. Due to the downturn in the manufacturing sector and other sectors of the labour market, the Ontario Government has allocated significant amounts of resources (over $355 million) to assist affected individuals to re-train for other highly skilled jobs and careers through career training.
If you qualify, government assistance will provide funding towards your:
Tuition
Basic Living Allowance During School Training
Transportation
Books Living Expenses
Helping Care For Dependents / Daycare
Disability Support
GRADUATE STUDENTS TESTIMONIALS
Hello Ana,
I worked with Natalia Markman in securing my application for Second Career.  I know that Natalia is no longer with JVS and before she left, she provided me with your contact information. Although I did thank Natalia for her efforts before she left JVS, I wanted to touch base with you as well for some feedback on my experience.
Natalia and JVS were instrumental in assisting me with my Second Career application and I have to admit that although I was successful in securing the Second Career funding, I did not want to keep my hopes too high during that waiting period!  I was used to so many disappointments in losing jobs due to downsizing and the increased difficulty securing a new position in what I was qualified for (Executive Assistant).  I had been working in the not-for-profit sector and this sector had been suffering with the economic climate.  I found that I could not apply for lower level positions as companies that interviewed me said I was over qualified for those positions.  Unfortunately, I also could not secure an Executive Assistant position as it seemed companies hired younger and less expensive people to take on the roles.  I was at a loss as to where to turn and frankly rather "down" about what was happening.  I knew I had strong skills, experience and dedication to my work yet I was still not the selected candidate after so many interviews.
A friend of mine had heard about Second Career and suggested I look into it.  Well, I must say, it was the best decision I made.  I was so thrilled when I got a call from the Ministry of Advanced Education confirming approval for funding for me to go back to school.  It made my day!  In fact, it has made the last 6 months so rewarding!  I selected the Property Administration course through Access Business College and commenced my courses in June, 2017.  After being out of school for 40 years, I must admit, I was rather fearful of going back to school.  However, from day one, I was so inspired to do well.  I thought I might struggle with the courses however, I was learning new material and also confirming much of the knowledge I had from my previous jobs.  I found the courses to be very intense and was concerned I might not be able to study as much as might be needed.  Well, I have to admit, I was so enlightened about the material I was learning that studying became an automatic obsession for me.  I took the "bull by the horns" so to speak and gave 200% to my courses.  I am proud to say that I will be graduating with honors in January!
I attribute my success not just to the drive I had to succeed but to the wonderful instructors at Access Business College.  I found them all so very knowledgeable, enthusiastic and inspiring!  I received a wealth of knowledge with each course I took and even in the course that I found most difficult (Accounting), with the support and understanding of the Instructor, I was guided along so well that I was able to rise above my fears of Accounting!  This would never have happened back in high school.  With all of my courses, I gained an incredible desire to succeed and I am happy to say that the success is real in terms of the schooling I have just received.
I will graduate in January and I have now completed all of my required courses.  Currently, I am attending the school and working on a job search.  Although I have researched so much on my own when I am there, the staff at the College have been instrumental in supporting my job search.  They have given me so much contact information on Property Management companies that I am so set to be on my way in my job search and hopefully securing a rewarding job in the near future.
One year ago, I would never have thought of going back to school.  Once I heard about Second Career and the course offered by Access Business College my hopes were up.  Being accepted and receiving the funding was really, my dream come true.
I owe so much thanks to JVS, the Ministry of Advanced Education and to the staff and instructors at Access Business College.  If you ever do come in contact with Natalia, I hope you can relay my thanks to her once again.  This experience has been fantastic.  I am hoping it will be "onwards and upwards" for me soon, as a result of the wonderful experience I have had going back to school.  I owe so much thanks to everyone involved!
Best regards,
Nora Hollands
Property Administration Graduate
CONTACT FORM
OUR LICENSING AGREEMENTS