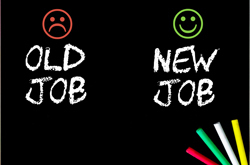 ABC Access Business College has helped many graduates transform their lives into long-term employable skills. Government funded training available. The grant could be up to $28,000. If applicable child daycare up to $1,000 per child. Maximum $2,000 per month.
*Diploma programs are approved as vocational programs under the Private Career Colleges Act, 2005
Second Career Training Strategy is an Ontario Government program which is specially designed to offer career training for a new job, including financial support. Due to the downturn in the manufacturing sector and other sectors of the labour market, the Ontario Government has allocated significant amounts of resources (over $355 million) to assist affected individuals to re-train for other highly skilled jobs and careers through career training.
If you qualify, government assistance will provide funding towards your:
Tuition
Basic Living Allowance During School Training
Transportation
Books Living Expenses
Helping Care For Dependents / Daycare
Disability Support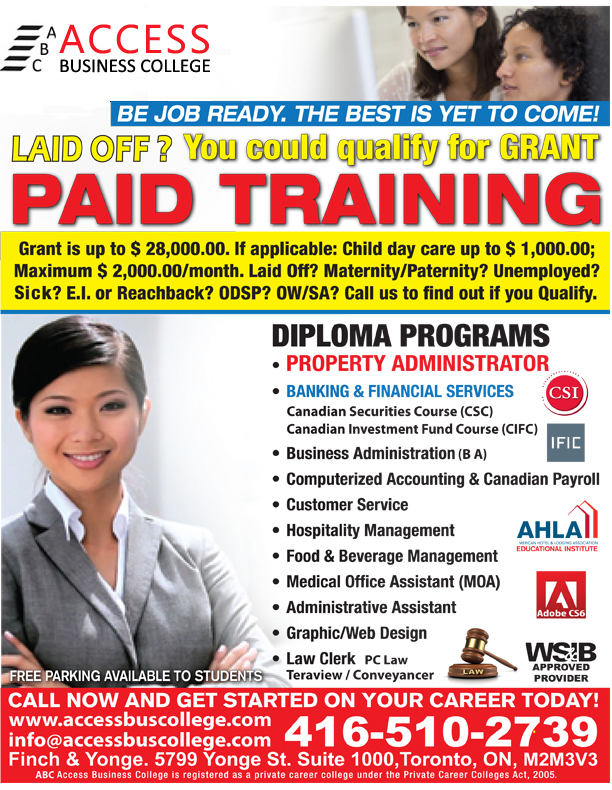 GRADUATE STUDENTS TESTIMONIALS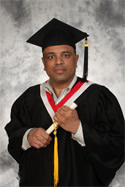 It is my pleasure to write you a letter, that I want to say you a thank you very much for your support and kind co-operation that I have received from you and your office staff, specially from Margarita and Berj, whenever I need their help they always helped me out even if they busy doing their work. I want to express my experience with your college that I have received excellent and outstanding support from you, your staff and your Teachers.
At first time when I met you,you gave me right direction; right advised at right time, you made my life possible gave me right path to stand in my life with more opportunities. Whenever I pass by you always coach me with respect and dignity.
Your teachers are highly qualified, Knowledgeable, experienced and always helpful to me, they prepared me well and we enjoyed very good student group participation when study.
Finally I am graduating soon it's like a different kind of happiness in life when you succeed. This place is like family to me, better environment, better staff, better teachers that's makes me a successful student from your college. I fill this is one of best place in Toronto to get better Education.
Finally feeling sad when you leaving with good heart, it's a good time here to enjoy my study, will miss you all and love you all again thank you very much from bottom of my hearts. You have a wonderful day.
Rajendra Patel
Property Administration Graduate
REQUEST FORM
OUR LICENSING AGREEMENTS