LEARN LOCALLY, EARN GLOBALLY

Canada's safe and unique multicultural environment makes it a very desirable country to the International students for studying. The province of Ontario, with its beautiful scenery, multiple lakes and modern infrastructure attracts foreign students. Its capital city Toronto is the largest Canadian city as well as the financial, economic, cultural heart of Canada. Ongoing entertainment and social activities act like a magnet for the youth as well as the elderly.
In this background, ABC Access Business College is located at a subway stop on the famous Yonge Street in Toronto, Ontario, easily accessible by public transportation, as well as by car; it has plenty of free parking and security.
ABC Access Business College is a registered and licensed Private Career College with several (currently 12) Government approved programs. The College founders and administrators have over 33 years of experience catering both domestic and international students.
ABC Access Business College has received a Designated Learning Institution (DLI) number, indicating that it is permitted by Canada Citizenship and Immigration (CIC) department to provide education to International Students. With the DLI number included in the Letter of Acceptance (on the official College letterhead), International Students can apply and receive a study permit (student visa) from a Canadian Consulate or Embassy.
Any student with Study Permit (student visa) can work while studying.
ABC Access Business College DLI number is: 0242732890457
English Proficiency Requirements
If English is not the student's mother tongue, then one of the following test scores is required:
TOEFL          minimum score 550 (paper test) or 80 (Internet test)

IELTS          minimum overall band of 6.0

CAEL            minimum overall score of 60
Homestay, Off Campus Housing
For homestay or off campus housing contact Access administration or go to the website:
www.places4students.com/Index.aspx
International Student Fees, Deposits and Refunds
To enroll and receive an official Letter of Acceptance, the student must remit with the application form a non-refundable application fee of $500 (in Canadian Funds). Once the student has been approved, the College requires a further 25% of the program fees to be submitted to secure a classroom seat in the program of choice.
Refund Policy:
If less than 10% of the program has been completed, then total charges are:
25% of the tuition fees, plus lab and book fees

If 10% to 50% of the program has been completed, then total charges are:
60% of the tuition fees, plus lab and book fees

If 50% or more of the program has been completed, then no refunds will be issued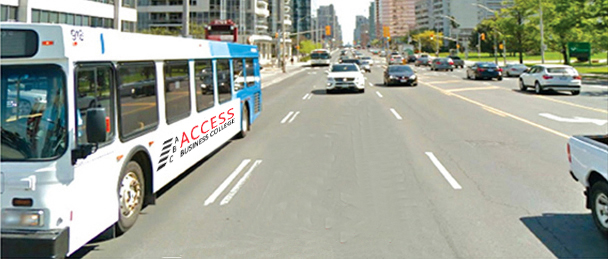 CONTACT FORM
OUR LICENSING AGREEMENTS