why abc access business college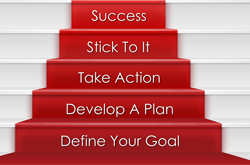 With over 35 years of experience, the professionals at ABC Access Business College have trained and placed many students matching them with exciting and rewarding career opportunities.
Laid-off? E.I., Maternity or Paternity Leave, Sick Leave, E.I.Reachback, ODSP, OW or SA? ABC Access Business College can help you reach your Goal.
We have helped many graduates transform their lives into long-term employable skills. Government funded training available. The grant could be up to $28,000. If applicable child daycare up to $1,000 per child. Maximum $2,000 per month.
Whether you are interested in earning a Diploma or upgrade your current skills and receive a Certificate, ABC Access Business College can provide you with career training to help you achieve your career goals – to book an appointment contact our office for a confidential assessment..
Successful students will work towards graduating with a Diploma. All our Diploma programs are approved as vocational programs under the Private Career Colleges Act, 2005.
GRADUATE STUDENTS TESTIMONIALS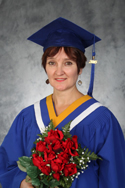 I would like to express my sincere thanks for all your hard work and dedication, patience, planning and for my professional development.  I also thank you for enlightening me with all the knowledge and moral support during the past 9 months. I learned a lot, and I have upgraded my skills, and made new friends. I appreciate you more and more. Thank you for making my future bright.  I will always remember your word: "There is no limit in your life for career and job-sky is only your limit"
My special thanks to Peter for doing most awesome work. After this Banking and Financial course,I have become very confident and will achieve and more .Peter always was available for all my questions and concerns.
Thanks to David for helping me with Accounting Program and for all his wisdom. I got all the knowledge that I needed to be able to face my future. Best lessons are not learned from a book, but from the hearts of truly great teachers.
Thanks to Isaac for being such an amazing person and helping me with the computer classes and giving me all good training and special computer tools.
I would like to say thank you to Ms. Margarita for all the encouragement given and Mr. Berj. They are truly inspiring, kind and understanding thank you for all your dedicated work, answered all my concerns.
I am also very happy to write that I found a job at this crucial point as Coordinator in a Medical firm even10 days before I graduated.
It was all possible because of wonderful teachers in the college, encouraging friends and family members. 
Yours truly
Galyna Bardetska
Banking and Financial Service Graduate
CONTACT FORM
OUR LICENSING AGREEMENTS