ontario skills development program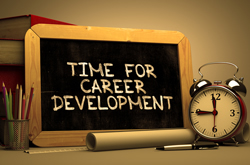 The Ontario Skills Development Program is available for students who want to attend ABC Access Business College in Toronto. It can help you with short-term vocational career training to improve your skills and get a job. It can provide you with:
Financial help for essentials such as books and tuition fees, and possibly other living expenses.
Better chances for finding a career.
Who is it for?
You may qualify for the program if you are:
Laid Off / Second Career
Receiving Employment Insurance (E.I.) / Not receiving E.I.
Maternity / Parental Leave
ODSP / WSIB / OW / Reachback
Important to know
Please call our Career Consultant at (416) 510-2739 or email "info@accessbuscollege.com" for details.
Where can I learn more? 
Please call our Career Consultant at (416) 510-2739 or email "info@accessbuscollege.com" for details.
GRADUATE STUDENTS TESTIMONIALS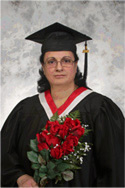 Ms Sonia I would like to thank you for your help, your courage , advise, thinking and helping me to get the right decision to change my life to the better way, and to create the atmosphere to study and be comfortable , feeling like sitting between my family , you will not believe how much you gave me a power to keep going to achived my goal, and it wasn't easy for me specially to a person who left the school around 30 years .
I Would like to thanks "ABC Access Business College STAFF " for all the effort that they did for us, specially Berj for his patience, and for the advises that let me got the good results, Margarita for all the help that she gave me, i will not forget her smiley face, always ready to help everyone nonstop .
Big Thanks for all the Teachers for their supports , efforts by passing their knowledge and experience to us as a "students" and we will not forget you " James , Ram , Issac , Chris , Rogers , Massoud ".
Big thanks to Issac for the time and the help, who's always ready to help us, I want to mention that during the 9 months of second career training , I met a Great people like you and I made many friends at "ABC Access Business College ".
Madame Sonia I appreciate for everything you did it for me, your support , and i will not forget any moment I spend it at your college, I am glade and lucky to know a great person like you .
I Wish you all the best at ABC Access Business College , hope your college become one day a University, and i wish you the good health for everyone.
Amal Ghzayel
Business Administration Graduate
CONTACT FORM
OUR LICENSING AGREEMENTS