canada-ontario job grant (COJG)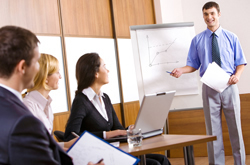 Centre for Education & Training is pleased to assist employers with their Canada-Ontario Job Grant (COJG) applications.
The COJG provides direct financial support for employers - small, medium and large businesses to deliver short –term training to existing and new employees. This grant program allows employers to choose both the training that meets their workforce development needs and  the individuals to be trained.
COJG is a shared investment between employers and the government. Up to $10,000 grant per person trained may be available to employers to re-skill employees in Ontario and bridging skills gaps.
COJG Quick Facts:
The Government provides up to $10,000 per person for training costs.
Employers must contribute 1/3 of the total costs with some additional flexibility for small businesses to provide in-kind contributions*
Training must be less than 1 year, and be delivered by an eligible, third party trainer.
Employers are required to complete an application and submit it on-line in order for funding to be considered.
*Employers with 50 or fewer employees are required to contribute a minimum of 1/3 towards the training costs of each individual participating in training funded through COJG. A minimum of one-half of their one-third must be in cash and applied towards eligible training costs.
The remainder can be made in-kind through wages paid to individuals while they participate in training. COJG will cover the remaining contribution up to a maximum of 10,000 per employee trained.
Employers with 50 or more employees are required to contribute a minimum of 1/3 of training costs in cash.
Please visit cojg site to download an application and learn how you can apply for a grant.
GRADUATE STUDENTS TESTIMONIALS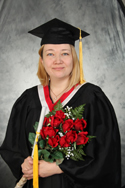 I would like to take this opportunity to show my appreciation to everyone at ABC Access Business College who have helped teach, support and motivate me throughout my studies. It is not hard to notice the level of dedication that you and all your staff have for the students at ABC Access Business College.
Everyone's excellent teaching skills and courteous personalities helped me extremely at the school. Without their helpfulness and directness school would have more challenges. I appreciate them for being strict and letting me know what I am doing wrong along with giving me ways I can correct my mistakes. It is noticeable through my progress at the school that everyone here had an impact on my education.
It is comforting to know that whenever I have a question, teachers answer right away, which is all the time. I like that teachers follow the course outline well while teaching a lesson. I have learned so much and I look forward to finding a job with my new skills after I graduate in a few days. Thank you for having remarkable teacher and I am very grateful.
Sonia, I wanted to thank you personally for everything you did to help me succeed this year. There were times when I wanted to give up and switch programs but you took time to assure me that I could master the material and chose the right courses for me to stay on my path.
With best regards,
Olga Raevskaya
Business Administration Graduate
CONTACT FORM
OUR LICENSING AGREEMENTS