registration and admission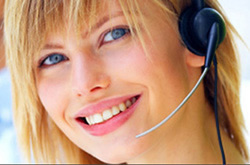 Step 1: Consultation
ABC Access Business College is focused on helping you reach your career goals in a professional industry. Confidence comes from knowledge, the knowledge you receive through a college education in career training. You can call 416-510-2739 or email us today to book a free appointment with our Admissions and Job Developer representative for more information. It is essential to set some time aside to visit the College so that we can answer all the questions you may have.
Step 2: Assessment and Evaluation
A review of your prior education and work experience is needed, in order to be sure that you have the necessary basic skills and abilities to complete the education program.
Step 3: Finalize Financing and Registration
Investing time and money in a college education is an important decision. We will help you in determining your most suitable financing options and if you qualify for government funded financial assistance.
Step 4: Start your Program or Course
Enrolment finalized, once you feel comfortable with the education program and financial plan.
Financial Assiatance available to those who qualify
Admission Information:
ABC Access Business College students in GTA Toronto are encouraged to apply in person or by email, ABC Access Business College students located internationally are encouraged to apply using the online information form
Admission Requirements:

Academic: OSSD (ONTARIO SECONDARY SCHOOL DIPLOMA), or
OSSD equivalent
MATURE STUDENT STATUS (19 years and older)
For foreign students – TOEFL 480, Computer Based 200, IELTS 5.0
GRADUATE STUDENTS TESTIMONIALS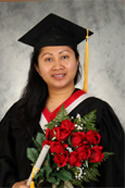 I would like to express how happy and thankful I am to each one of you for every help, knowledge, and also friendship that this school has given me.
To Margarita who was very committed and hard working to her job, thank you for all the considerations, understanding and helpful ways in my times of trouble. Coming in the door every time and see your beautiful smile is the best way to start the day.
To all the teachers, showing your professionalism and being knowledgeable in every subject you teaches makes it easy for me to understand and learn things. Thank you all for being open to our questions and suggestions inside the classroom. Special mention to Isaak, you are every student's favorite because of your cool, funny personality and very easy to approach to when we have some questions about computer stuff and even with your daily thoughts and encouragements posted on your board.
To Berj, you may be a quite type of person but you know how to make someone smile at the same time. Thank you very much for all the assistance you have given me.
Most especially, I would like to give my special thanks to Sonia who first encourage me how move on with life and getting this career opportunity. You sincerely helped every students to accomplish something for a brighter future. You have been guiding me from the very beginning on how to get into this program until I finally made it to the end and I really appreciate how you showed trust and believe in my capabilities and capacity of doing things.
Thank you for providing a very good environment in school and it was nice to feel that we have made a good bonding and friendship to all of you and to the students as well. I wish everybody the best of everything and more success will happen in your school. God bless!
Mary Angel Baldonado
Medical Office Assistant Graduate
CONTACT FORM
OUR LICENSING AGREEMENTS