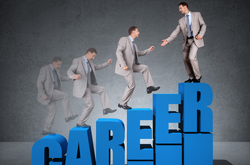 ABC Access Business College helps graduates in exploring their career opportunities by:
-Self assessment and skills identification
-Labour market overview
-Practicing interviewing skills
-Professional Resumes and Cover Letters
Steps for a Successful Career Search
Identify present and future goals and the differences between jobs and careers
Discuss the importance of an enthusiastic, self-confident manner
Identify and discuss skills, area of knowledge and abilities and preferences
Discuss the transferable skills stressing the importance of technical and soft skills
Identify and discuss work related characteristics and personal characteristics
Discuss the importance of lifelong learning and identify suitable ways to maintain professional competence

Career Search Management
Discuss the importance of obtaining employer profiles
Identify ways and stress the importance of focusing on the right career
Explain how to tap into the hidden job market
Discuss the importance and use of networking and marketing
Outline and discuss employer expectations
Resume Writing
Discuss the different resume types (chronological and functional)
Discuss how to market oneself
Discuss how to send resumes on the internet including e-mail, scanning and sending attachments
Discuss writing the resume – checklist and set-up; objective, education, experience and overall appearance
Outline the steps involved in creating effective letters and discuss the content and set-up of cover and thank you letters

The Interview
Outline and discuss the stages of an interview including preparation, opening, marketing, investigating, handling objections, closing and follow up
Identify and discuss various types of interviews
Identify and discuss typical interview questions
Outline and discuss questions to ask a prospective employer
Conduct mock interviews and provide feedback
GRADUATE STUDENTS TESTIMONIALS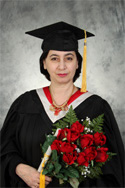 I cannot believe I finished school. It is gone like a moment. I don't want to leave the school. I want to stay one more year. I really had good time. Even with all the test and exams I enjoyed my students days.
I am very grateful to Business Access College for amazing journey. Especially to Sonia and her very professional and hardworking team- Margarita, Isaak, David, Burj.
I learned a lot, I earned a lot. Because of Business Access College I have a lot friends now. When I arrived in Canada I didn't have anybody, now I have the college and new friends, I am not alone anymore.
Thank you very much for everything!
Pari Mammadova
Business Administration Graduate
REQUEST FORM
OUR LICENSING AGREEMENTS