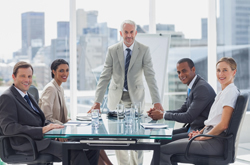 ABC Access Business College makes top priority to ensure each student receives the education required to start a career in the chosen field. When you come to ABC Access Business College, you see your life transforms by the power you receive from education and career training. So the most important question shouldn't be "Why Choose ABC Access Business College?" but "Why settle for a job when you can have a Career?"
When you graduate with one of our diploma programs you will have the skills to start a career. We will help during the job placement process in conjunction with Employment Ontario and placement agencies. We thank all of our employers who hired our graduates.
Here is the list of just few of the employers who hired our graduates.
A & A Graphics
ABC Access Business College
Adonis Foods
AGF Financial
Amica at Thornhill
Amphenol Canada
Amuse Productions
Apollo Motors
Bank of Montreal
BBM Market Research
Big Dawgs Promotion
Bloom Cast Group
Brandt Meat Packers
Breakthrough Autism
Buduchnist Credit Union
C. B. Richard Ellis Global Corporation
Canada Revenue Agency
Canadian Locators Inc.
Carey Limousine
CI Investments
CIBC
Community Outreach Canada
Compass Commercial Realty
Cosmetica Laboratory Inc.
Cosmo Communications
Davis and Henderson
Dell Property Management
Delta Hotels
Desjardins Financial Security Indep. Network
DHS America
Directors Guild of Canada
DMS Property Management
Dr. Rubina Roquia
Dr. Zetlin Marshall
Dundee Realty Management
Dunhill Construction Ltd
ETVnet
Falconeri, Munro, Tucco LLP
FAR Engineering
Fine and Deo
Food Basics
Forever Living Products
Fujistu Medical and X-ray Group
G.N. Transport Limited
Garda Securities
Genco Uniliver
GH Capital
Global Family of Companies
Global RESP Corporation
Golden Lion Entertainment Consulting Ltd
Gottardo Construction
Gottlieb Law Firm
GR Dealimex Inc. Financial Services
Grenville Management and Printing
GTA Networking Solutions
Happy Bagel Company
Happy Feet Medical
Holt Renfrew
Home Life Real Estate
Homestarts Incorporated
Hudson Bay
Humber College
Icon Printing
Inner City Film Co
International Automotive Components
Jekmek Shipping, Forwarding and Logistics
JFK Pharmaceutical Company
Jude Courrier in 2013
Kentuky Fried Chicken
Landtek Contracting Inc.
Lassonde Beverages
LCBO
Liberty Suites
Linden Real Property Management Group
Longos Brothers
LPM Management
Luxor Property Management
Mackenzie Investment Inc.
Malpack Stretch Films
Manion Wilkins and Associates
Manulife Financial
Maple Core Ltd
Maple Ridge Community Management
Marelli Support Services Inc.
Marland Property Holdings
MediSystem Pharmacy
Mediwise Healthcare Solutions
Mobiro Inc.
National Credit Recovery Inc.
Navigate
NBTW/Watchorn Architect Inc.
North York General Hospital
NVN Logistic Express Ltd.
Observatory Place Plaza
Old Mill Inn
Olga Dates
Optima Communications
Para Med Home Care
Paradise Banquet Hall
Partners in Credit
Pharma Plus
Pitney Bowes Canada
Pixel by Pixel
Policlinic Rehabilitation Institute
Presidential Gourmet Catering
Primerica Financial Services
Printing Icon
Providence Health Care
Purdue Pharma
Purolator
QA Consultants
QSP
Quantum Sports
Realstar Management
Remenyi House of Music
Richard Peters
Ricoh Canada Inc.
Royal Le Page
S.O. Finantial Renovations
Sage Software
Sandles
Scotiabank
Seneca Residence & Conference Centre
Shelly's Accounting Services
Silfab Solar
Smartrans Inc.
Smile City Dental
St. John Rehab Hospital
Storeroom Solutions
Sunnybrook Hospital
Taheri Exchange Service
TD Bank
TD Wealth Management
Teheri Exchange Services
Teleperformance Canada
The Raw Juice Company
The Setai
Theoni Water
Tim Hortons
Titanium Exclusive Cookware
Tony Kung & Associates
Toronto Eye Clinic
Toronto Lining Dictionary
Tourcan-Part Time
Transcontinental Media
Travelodge
Trebas Institute
Trimark Sportswear
TSH, The Scarborough Hospital
Ukranian Bank
Ultima Media
Value Centres Inc.
VNV Logistics Express Ltd
WalMart
Winners
Woodbine Racetrack
Working for Health Centre
World Financial Group Insurance of Canada
World Financial Group
Yuk Yuk
Yvan Barker Campaign - MP Etobicoke
CONTACT FORM
OUR LICENSING AGREEMENTS