labour market information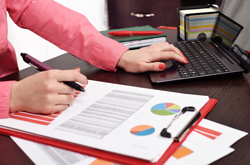 Good labour market research should play a very important role in deciding on which career to pursue. At ABC Access Business College in Toronto, Ontario we constantly update our career training programs and courses based on the latest labour market information available, to respond to the demands of the economy and the industries. We want to ensure our college graduates are the most qualified for a career in the Toronto job market.
However, we encourage our potential students to do their own research to make sure that the demands of their intended careers are suitable for their lives and/or family dynamics. At ABC Access Business College, we strongly believe in and encourage a good work/life balance.
Please see below for a list of good labour market information websites:
Labour Market Research Tips
Talk to individuals who do the work/career you intend on doing. Ask them about their daily duties, hours of operation, likes and dislikes of their jobs. Also find out about any dangers you should be aware of and finally, what is the average rate of pay
Interview hiring managers and supervisors (avoid Human Resources Managers). Find out about the skills and education they require from a potential employee and any accreditation you would need to secure employment
We have a list of professional affiliations and certifications.
GRADUATE STUDENTS TESTIMONIALS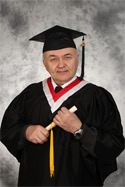 First of all I am so grateful for attending ABC Access Business College, it was wonderful opportunity,
Very lovely treatment from every person in school. It was a quite study and leaning satisfaction with your caring, compassionate hands, I will never forget how alert you were to every single detail with me.
You are a lovely and respectful lady, as well very professional, with the highest degree of supporting attitude.
You have excellent talent and energy to make each student feel special, this was blessing atmosphere with encouraging emotions.
I am so grateful to everybody especially to Mr. BerjBalabanian and the nice, elegant and patient Miss. Margarita as well the unique, wonderful and knowledgeable Mr. Isaac.
One more time I want to thank you and all the staff who provided me with a great educational experience.
The skills I have learned shall help me in my future endeavors.
I truly believe that I have gained a great amount of knowledge that will help my chances of employment.
Valeri Jdan
Graphic and Web Design Graduate
CONTACT FORM
OUR LICENSING AGREEMENTS