graphic & web design diploma program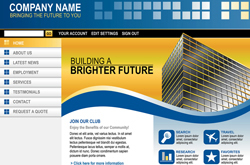 ABC Access Business College has helped many graduates transform their lives into long-term employable skills. Government funded training available. The grant could be up to $28,000. If applicable child daycare up to $1,000 per child. Maximum $2,000 per month.
*This Diploma program is approved as vocational program under the Private Career Colleges Act, 2005
This well designed program prepares Graphic Designers, Web Designers and Illustrators with the tools necessary to take on a wide range of responsibilities and duties to effectively create visually rich design to gain a competitive edge as Visual Artists, Digital Media Artists, as well as Publishers.
Students become confident and proficient with using current industry standard applications for graphic and web design such as Adobe Illustrator, Adobe Photoshop, Adobe InDesign and Adobe Dreamweaver.
Graphic designers conceptualize and produce graphic art and visual materials to effectively communicate information for publications, advertising, films, packaging, posters, signs and interactive media such as Web sites and CD-ROMs.
They are employed by advertising and graphic design firms, by establishments with advertising or communications departments and by multimedia production companies, or they may be self-employed.
Graphic designers who are also supervisors, project managers or consultants are included in this unit group. Illustrators conceptualize and create illustrations to represent information through images. They are almost solely self-employed.
Career opportunities
advertising designer, animator – animated films, cartoonist, commercial artist, cybergraphic designer, graphic artist, graphic designer, graphic designer – multimedia, interactive or new media, medical illustrator, graphic designer – multimedia, multimedia illustrator, illustrator, layout designer, scientific illustrator
Main responsibilities
Graphic designers perform some or all of the following duties:
Consult with clients to establish the overall look, graphic elements and content of communications materials in order to meet their needs
Determine the medium best suited to produce the desired visual effect and the most appropriate vehicle for communication
Develop the graphic elements that meet the clients' objectives
Prepare sketches, layouts and graphic elements of the subjects to be rendered using traditional tools, multimedia software and image processing, layout and design software
Estimate cost of materials and time to complete graphic design
Use existing photo and illustration banks and typography guides or hire an illustrator or photographer to produce images that meet clients' communications needs
Establish guidelines for illustrators or photographers
Co-ordinate all aspects of production for print, audio-visual or electronic materials, such as Web sites, CD-ROMs, interactive terminals, etc.
Co-ordinate sub-contracting
Work in a multidisciplinary environment
Supervise other graphic designers or graphic arts technicians
Illustrators perform some or all of the following duties:
Consult with clients to determine the nature and content of illustrations in order to meet their communications needs
Develop and produce realistic or representational sketches and final illustrations, by hand or using computer-assisted design (CAD) software, for printed materials such as books, magazines, packaging, greeting cards, stationery, etc.
Assist in developing storyboards for electronic productions such as multimedia, interactive and digital products, television advertising and productions, etc.
Produce 2-D and 3-D animated drawings or computer illustrations
May adapt existing illustrations
Illustrators may specialize in a particular field such as illustrations for children, advertising, editorials, humour, or medical, scientific or technical illustration, or multimedia design.
Employment requirements
A university degree in visual arts with specialization in graphic design, commercial art, graphic communications or cartooning
or
Completion of a college diploma program in graphic arts is required
Experience or training in multimedia design at a post-secondary, college or technical institution may be required
In addition to the arts, training in biology, engineering, architecture or a scientific field is usually required for medical, technical and scientific illustrators
Creative ability and artistic talent, as demonstrated by a portfolio of work, are required for graphic designers and illustrator
Additional information
Progression to management or senior design positions is possible with experience
The title "registered graphic designer" is recognized by law in Ontario
GRADUATE STUDENTS TESTIMONIALS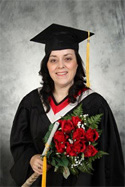 We all face challenges in our lives, how we handle them affects our personal growth, shapes our future, and inspires those around us.
Facing my biggest challenge a few years back, I had to accept a physical obstacle to overcome, realize I wasn'tt going back to the career I enjoyed, develop an alternate path by seeking guidance, reorganizing my thoughts, and mentally, physically allowing change into my life. This has been a spiritual re-awakening of my inner talents; a healing period where I regained confidence in my physical capabilities and I now have a strong sense of direction in my career path, thanks to everyone I have met throughout this journey.
When I was accepted for the Second Career Program it was bittersweet, my father was diagnosed with prostate cancer and my mother also struggled with health issues. My first thought "How am I going to cope?" Their strength in facing this new challenge and changes in their daily lives renewed my strength and gave me purpose. What I accomplish will make them proud and give my parents inner peace that I will be OK.
Gaining acceptance at ABC Access Business College for the Graphic and Web Design diploma program was an enormous blessing. The distance from Brampton was going to be a challenge, my anxiety over my parents and finances was high but the first day that I met Ms. Sonia and my Professor Isaac, I knew this was where I needed to be. They both made me feel calm, welcome, encouraged me that I really can do this and that the college would be accommodating.
My husband, parents, mother-in-law and family further supported me to continue with this new adventure. They looked forward to seeing my creations and my designs became a great tool to help us forget for a moment as we faced the trying times to come.
I have always had a love for nature; truly believe we all have that natural attraction, and thus my theme for my artwork was to open the window to nature into all of my designs. My confidence increased with feedback from my professor or fellow students and soared when I was asked for my advice on their projects.
To everyone at ABC Access Business College I am thankful that you were a part of my journey:
- Ms. Margarita, thank you for your compassionate soul and beautiful welcoming smile each morning
- Mr. Berj, thanks for pushing me to excel and making me laugh when I was struggling
- My fellow students, we all have a story, let yours shine and encourage others as you encouraged me
- Thanks professor Peter for your professional insight and guidance
- Professor Isaac words cannot express how much respect I have for you, teaching is your calling; you touch and inspire so many lives
- Ms. Sonia, I am so grateful that we met; you are a guiding light to us all, making the path we should take more visible and clear to so many possibilities. Thank you so much for everything you have done for me
This chapter in my life has come to a close, but a new one has already begun, I was offered a contract position with Tourcan Vacations (A new blessing, I am thankful to receive). The position will give me a professional platform to utilize, grow my new skills and incorporate nature into the designs I create.
Remember there are no barriers, ask for guidance; gain the support you need to seek alternate ways of accomplishing your goals.
Sincerely yours,
Shelleagh  Jackman
Graphic and Web Design Graduate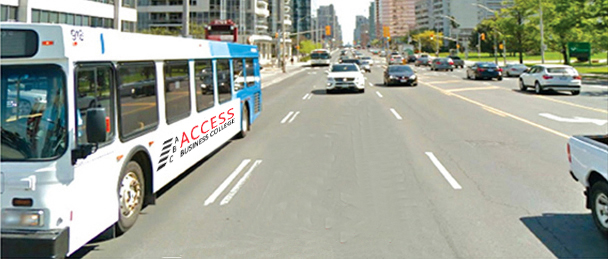 CONTACT FORM
OUR LICENSING AGREEMENTS